Staff
rev. dr. craig s. williams
transitional Pastor
Craig began his career as Director of Student Ministries and Associate Pastor at Laguna Presbyterian Church. He then served 19 years as Organizing Pastor and Head of Staff for Trabuco Presbyterian Church. What began as a church of six families developed into a worshiping community of 350 by the time he moved on to serve the Presbytery of the Cascades and PCUSA in new church development. More recently, Craig served as pastor at Emmanuel Presbyterian Church in Thousand Oaks and Transitional Pastor at Glendale Presbyterian Church.
LUKE YOUNGER
DIRECTOR OF CHILDREN'S MINISTRy
MATT ANDERSON
Director of Youth Ministry
Matt, in addition to his role at PPC, is currently on Staff at Solidarity working part time as the "Tilt" Program Coordinator. He previously held full time positions dating back to 2005 at Solidarity as the "Impact" Leadership Program Coordinator, the Garnet Neighborhood Initiative Director and served as the Founding Director of Garnet Initiative Teen Center.

These ministries gave him experience in preparation and presentation of youth focused Bible studies as well as assisting in planning for events, camps trips, recreational activities for students, team building skills, educational support and positive life skills.

Matt studied Inter Cultural Studies at Hope International University in Fullerton, earning a bachelor's degree in 2006.
He is a licensed Orange County foster parent and is a graduate of the Urban Youth Workers Institute 90 Degree Certification Program.
Matt currently lives in Fullerton with his wife, Bethany, and their three children.
lEN PLICK
WORSHIP ASSOCIATE
CHRIS COLONNIER
WORSHIP ASSOCIATE
TIM BALLARD
AUDIO VISUAL TECH
Tim joined the staff at PPC in March, 2020. He has held three titles over the course of nineteen years at Direct TV: Tech Service Associate, Program preparation Technician and Broadcast Operations Senior.

Tim served as a part-time missionary for many years in China, Indonesia, The Philippines and many more countries around the world.

Tim currently lives in Brea with his wife and has two grown sons and five grandchildren.
Marilyn Colonnier
OFFICE MANAGER
Contact Marilyn Colonnier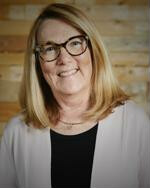 Barbara Balent
DIRECTOR OF COMMUNITY RELATIONS
PROPERTY MANAGER