Solidarity Food Distribution Drive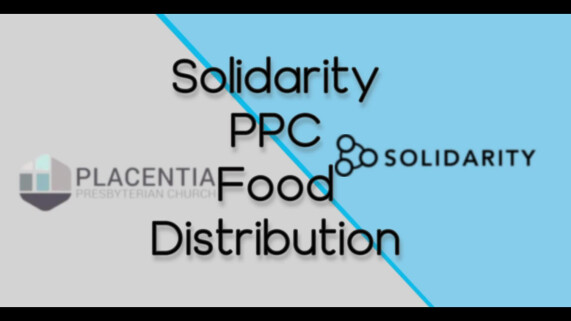 IN PARTNERSHIP With
The next scheduled Food Drop Off is the week of Sunday, november 19, 2023.
The Food Distribution Drive seeks to fight the Food and Financial Insecurity barrier in the Solidarity Maple and Garnet neighborhoods. Food and financial insecurity hinders families from flourishing because the lack of money and resources often leaves families with no choice but to neglect nutrition for the sake of paying the bills or buying gas to get to work. This could lead to obesity, mental health issues, and developmental problems. Through a partnership with Solidarity, Placentia Presbyterian Church aims to fight the barrier of food insecurity in our local neighborhood by providing food and supplies to our neighbors.
Volunteers from the church and community shop for food from our shopping list and deliver it to the Key Center kitchen. From there, the food is boxed and delivered to one of the Solidarity Neighborhoods, depending on the need.
Food and Supplies Drop Off

When: Every Other Sunday 9:30 am - 12:00 pm (before and after Sunday Worship Service)
Or: Monday and Tuesday 10:00 am - 12 pm (contact the office 714-5281438 to receive your delivery)
Where: Key Center Kitchen, Placentia Presbyterian Church
food delivery to the neighborhood

Tuesday at 1:00 pm - the food is loaded into vans and driven to the Solidarity Neighborhood most in need.
If you would like to receive an email reminding you of the food drive, please sign up here: Food Drive Reminder